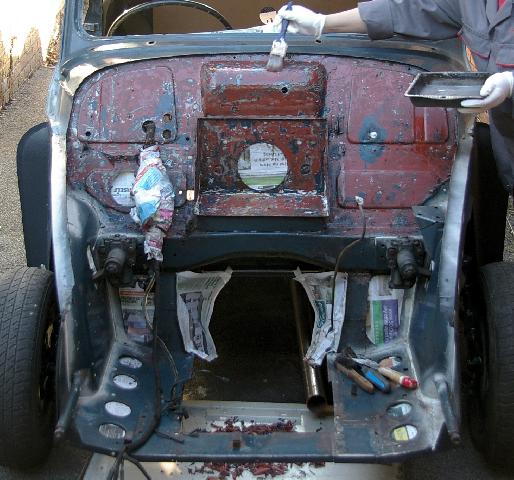 Paint stripping started, unfortunately not far enough due to bad weather and the delays caused by disc brake conversion problems. Lots of hard work stripping the paint but finally got to the metal.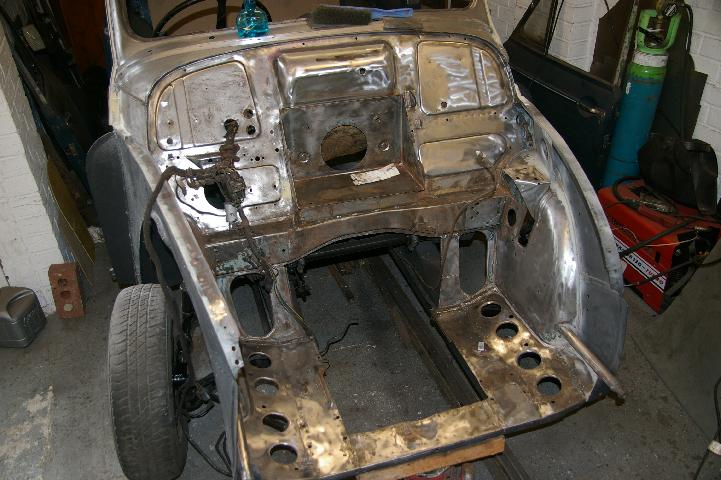 The rust was tackled with the wire cup brush on the angle grinder and the metal scuffed up with a surface prep disc on the angle grinder. This disc is a kind of hard scourer thing which gets off any odd stuff and sands the surface to about P180. I then went over the metal with P320. Although where the wire cup brush had scratched the surface I had to use P120 first. Avoid the cup brush on good metal as it does more damage than good.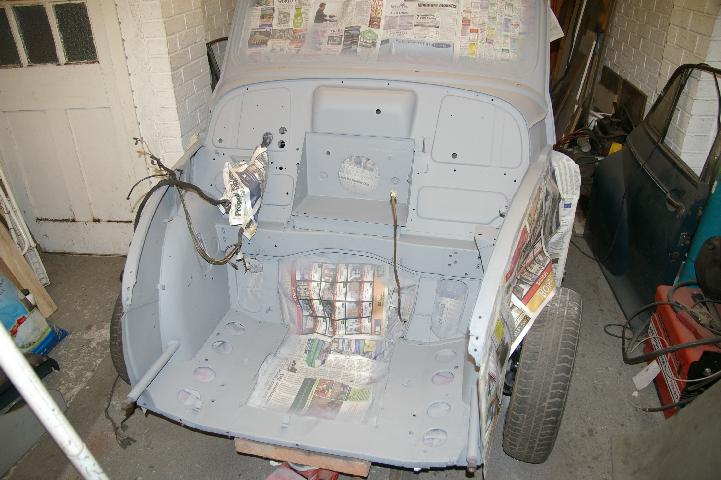 The zinc primer didn't spray out my old gun, I guess because it was not thinned out as much as normal. The old gun has no pattern adjust. The new DeVilbiss sprayed it fairly well but caused a lot of atomisation and mist even with the pressure down and the needle out to max (to the point where the knob fell off!
Next seam seal and touch in a few bits that were difficult to reach with such a large gun.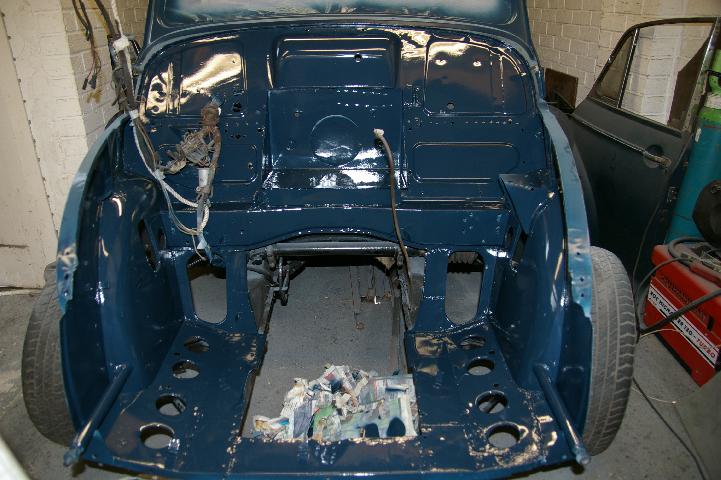 Engine bay painted with top coat. I have put on what I think is the minimum of 4 coats (although some is thinner). The final finish is ok with a little orange peel in some areas that are difficult to cover without over spraying. The minimum of cutting back would give a good finish but I probably won't do that for now.
Amazing how those elusive dents seem to jump out once there is a shiny finish on it. However once the Engine bay is filled with engine bits and dirt then paint and other faults will go un-noticed and we will think "was it worth the effort?"!!