After demolishing the larder and cloakroom, it's time to make a new cloakroom and passageway to the orangery.
Insulation under the floor and new stopcock, pressure reducing valve, anti-knock pipe, provision for water softener and orangery underfloor heating stuff. Next is the cloakroom soil and basin waste pipes now that the radiator is moved and feed pipes for toilet and basin are in and hopefully the right location.
After adding all the underfloor pipes, the joists went in for the new lowered floor area.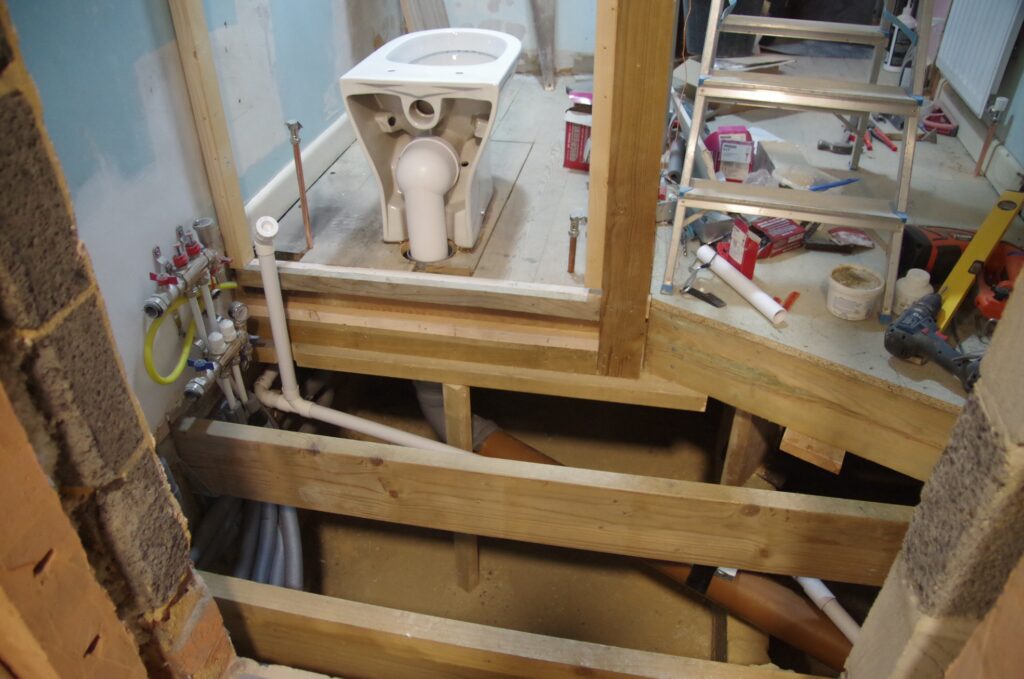 Floor down, stud work in, pan and cistern plumbed in and working.
Next is the plaster boarding and patch up the wall.